Welcome to "The Big Three-Oh!" I'm turning 30 at the end of July and to celebrate, I am counting down my best/favorite sports moments in my lifetime. If you missed the kickoff post, check it out for the background for the series. Today I'm cheating a bit and combining two moments that were the premise: Michael Jordan coming out of retirement.
#20 — Michael Jordan Comes Back Twice
No YouTube highlight for this one but I combining MJ's return 1995 and 2001 because I vividly remember him coming in 2001 but 1995's "I'm Back" is iconic and had such a wider impact. I'll save a lot of the talk from 1995 since we did a whole podcast series covering 'The Last Dance' so the event itself should be fresh from the documentary. If you want my or Third And Girl's opinions on that, check out those podcasts. To put it simply, Jordan coming back in 1995 shaped the Bulls' next three-peat, which I do remember. More on that later…
I referenced this before but in 2001, I did a current events project on Michael Jordan returning to play basketball for the Wizards. I was obsessed with MJ and Bulls in the late 90s and while Allen Iverson and the Sixers captured my attention, MJ snatched it right back by un-retiring again. I remember when he retired the second time and saying he was 99% sure he was finished with basketball. I wanted that change so badly and a couple of years later, it did. I remember watching the Wizards come to Philly and going to see MJ.
I referenced this with the 2001 Sixers post but basketball has always this fourth sport, the one I didn't play. Michael Jordan meant so much to me partially because he brought me into watching the sport. It helps when your mom is from Chicago and was a Bulls fan so we were watching them in playoffs regardless. But for me to choose as my one sports topic for current events on basketball, specifically him and not a certain rant from AI, shows what impact it had on my life. Barry Bonds hit 73 homers that year, the Salt Lake City Olympics were coming, the Tiger Slam was completed that previous summer, but I chose to present my sports topic on the one sport I didn't play. For that, it had to make an appearance on this list.
Today's Instagram Athlete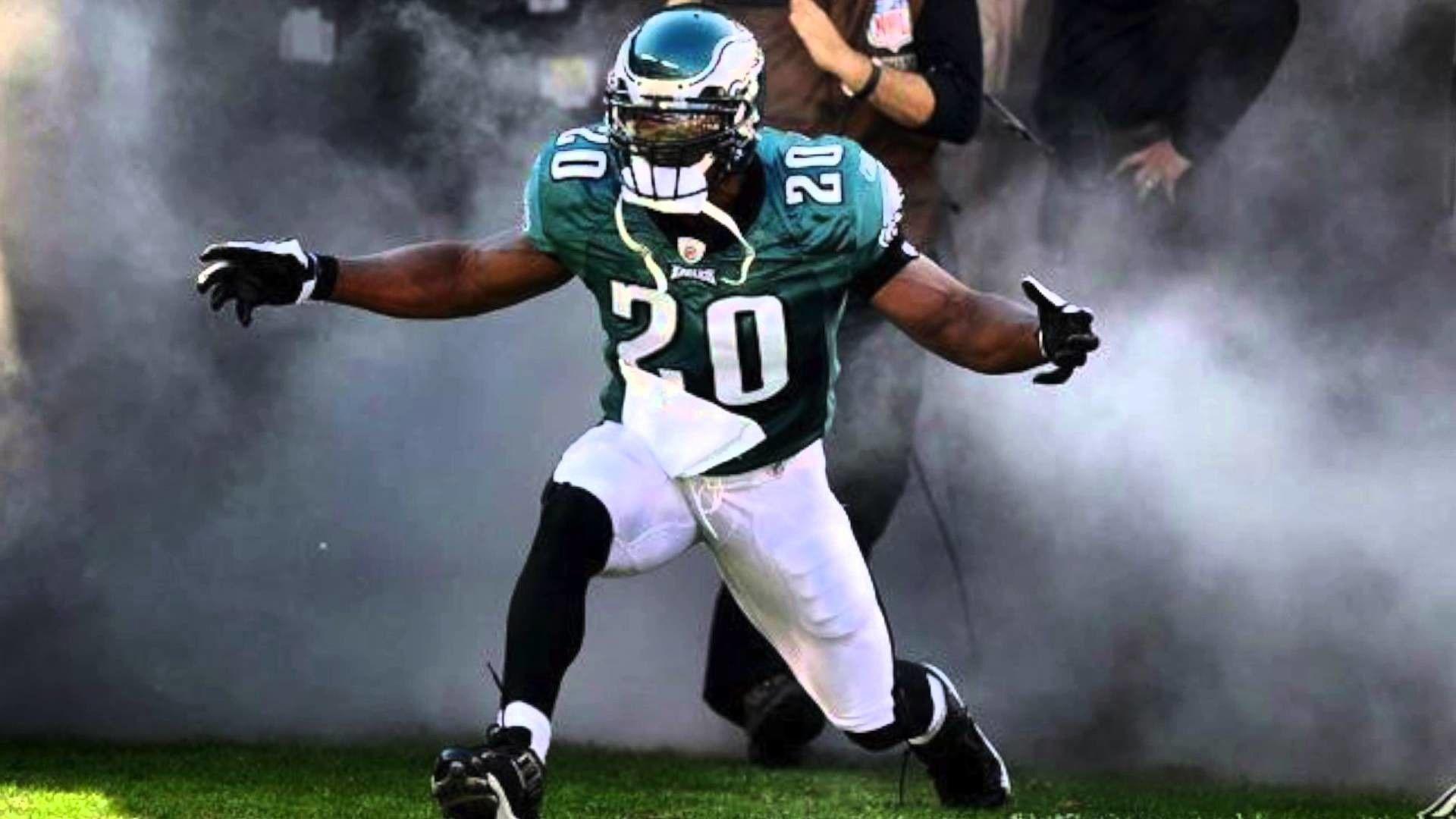 Nine years ago to count down the days until my 21st birthday, I posted a picture of athletes wearing the cooresponding number of day left to Facebook. While I did not have an Instagram account back in 2011, I have one now so I'll be revisiting this idea in conjuncture with Top 30 Sports Moments. FOLLOW MY INSTAGRAM SO YOU DON'T MISS IT
Weapon. Fucking. X. Brian Dawkins is #20 and somehow I picked Mike Schmidt over him nine years ago. B-Dawk was the heart and soul of the Eagles for many years in the 2000s with an intensity that could only be matched by dominance in the secondary. I remember going to an Eagles/Broncos game after he left for Denver and all of the Linc giving him a standing ovation. He still beloved here in Philadelphia and while the Eagles never won the Super Bowl while he was playing, he at least was apart of the organization when they finally won two years ago.  
Follow @geordo9