Welcome to "The Big Three-Oh!" I'm turning 30 at the end of July and to celebrate, I am counting down my best/favorite sports moments in my lifetime. If you missed the kickoff post, check it out for the background for the series. I mentioned in that intro blog that moments I was personally there may get bumped up higher on the list. Today is one of those moments…
#24 — 2016 Penn State Upset over #2 Ohio State thanks to a Blocked Field Goal
One of the crazier plays I have ever seen in person. Penn State came into this game a 28-point underdog and ultimately prevailed over #2 Ohio State. Saquon Barkley introduced himself to the world and Penn State would ride this momentum all the way to a Big Ten Championship. Ohio State got the last laugh, though, taking the College Football Playoff berth while Penn State got to go to the Rose Bowl.
The game was my second "big time" college football game I'd ever attended, the first being the previous week at Notre Dame. I remember this weekend as if it was yesterday. I took a half-day from work, bought a new phone (and really started using the Thunderblog's Instagram because of that), and drove out to State College where I camped out in an RV near Beaver Stadium. I'm sure the RV campsites are similar at other "big-time" college football sites, but Happy Valley certainly lived up the hype I'd heard all about growing up.
We sat around our RV tailgating all day watching the rest of the college football world slug out their matchups while there was a certain air surrounding the Saturday night whiteout we'd be attending. As the hours counted down, we entered the stadium amped up for the showdown ahead. I hadn't yet established my "Degenerate Geordie" alter ego but even I, not a Penn State fan, knew the confidence surrounding Beaver Stadium meant that PSU +28 line needed to be HAMMERED.
I won't waste any more time with the start of the game but PSU kept themselves hanging in there thanks to a resilient defense and Ohio State looking like they hadn't watched a second of tape on Saquon. The block itself was completely electrifying and as soon as Grant Haley scored, even with 4+ minutes left, we knew it was over. I've never truly thought of myself as a Penn State but I followed my friends and the rest of the screaming fans onto the field afterward. It was an incredible weekend that cranked up from there in the midst of the celebrations.
Being there certainly vaulted this moment into the top 30 as it almost definitely wouldn't have it otherwise. Sure, this was a defining game in the first year I was writing the Funvee Tailgate blogs, but it just wouldn't hit the same.
Today's Instagram Athlete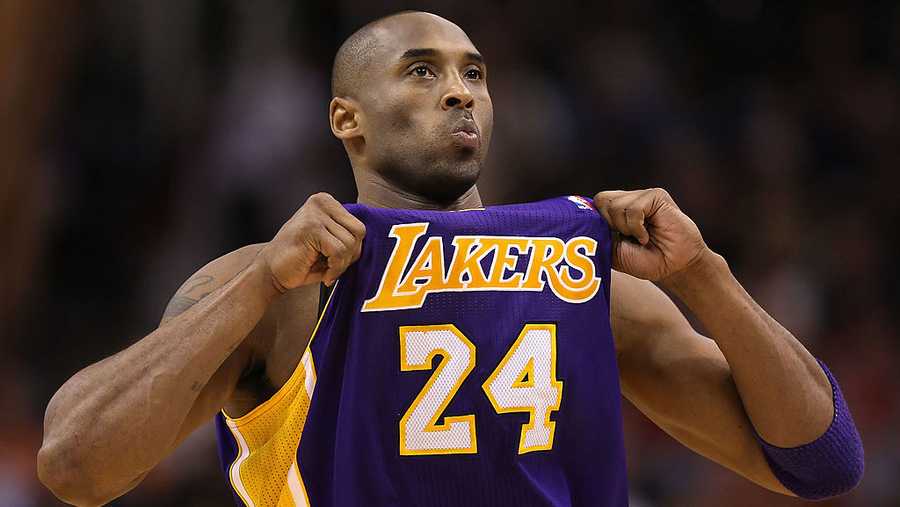 Nine years ago to count down the days until my 21st birthday, I posted a picture of athletes wearing the cooresponding number of day left to Facebook. While I did not have an Instagram account back in 2011, I have one now so I'll be revisiting this idea in conjuncture with Top 30 Sports Moments. FOLLOW MY INSTAGRAM SO YOU DON'T MISS IT
Kobe Bryant appropriately takes the 24 spot here. He did nine years ago as well, which I was surprised that I picked him nine years ago but here we are. I don't think I need to explain why Kobe would get this spot now but even in the years after 2011, Kobe found himself breaking various NBA milestones and eventually won an Oscar after retiring. RIP to this legend.
Follow @geordo9