Welcome to "The Big Three-Oh!" I'm turning 30 at the end of July and to celebrate, I am counting down my best/favorite sports moments in my lifetime. If you missed the kickoff post, check it out for the background for the series. Today, I bring you something out the ordinary for the Thunderblog: Tennis.
#28 — Rafael Nadal wins 2008 Wimbledon Final over Roger Federer
For those of you who haven't seen this match, I highly suggest watching the second video with the best rallies throughout this marathon match. Tennis is a sport that I played casually in my younger years. My mom played so I'd go to summer tennis camps before going off to my sleepaway camp, Camp Susquehannock, which heavily featured tennis as a part of its sports lineup.
As such, the tennis majors, specifically the finals, have always been appointment television for me and my family and this match had all the hype in the world. Federer and Nadal in its heyday. Rafa dominated clay courts and the French Open but Rog ruled the rest of the Grand Slams. Until that fateful morning in 2008. A back and forth match by accounts, it is tennis afterall, that included a 5th set that went well beyond the usual 12 game limit. Rafa's celebration is iconic. This match is ICONIC. I vividly remember being on the edge of my seat watching this and 2008 had many a moment to be on the edge of your seat for.
It may seem strange to have this match as an entry considering how little I admit to knowing about tennis. Old co-workers would even joke to me "well of course you must know about tennis" and I'd correct them. Even with how incredible this match was, tennis remains a sport I tune into during the grand slam events and even then, I still couldn't tell you when exactly the Aussie Open is supposed to be. I know it's in the winter after the new year, but couldn't tell you much more until I see highlights floating around the internet, then I tune in. I know the French Open ends in June, Wimbledon ends around the 4th of July, and the US Open ends around Labor Day but that's it. For this moment and this match though, I felt like I'd been watching tennis my entire life and that it was the only sport that mattered. For that, it had to be on the list.
Today's Instagram Athlete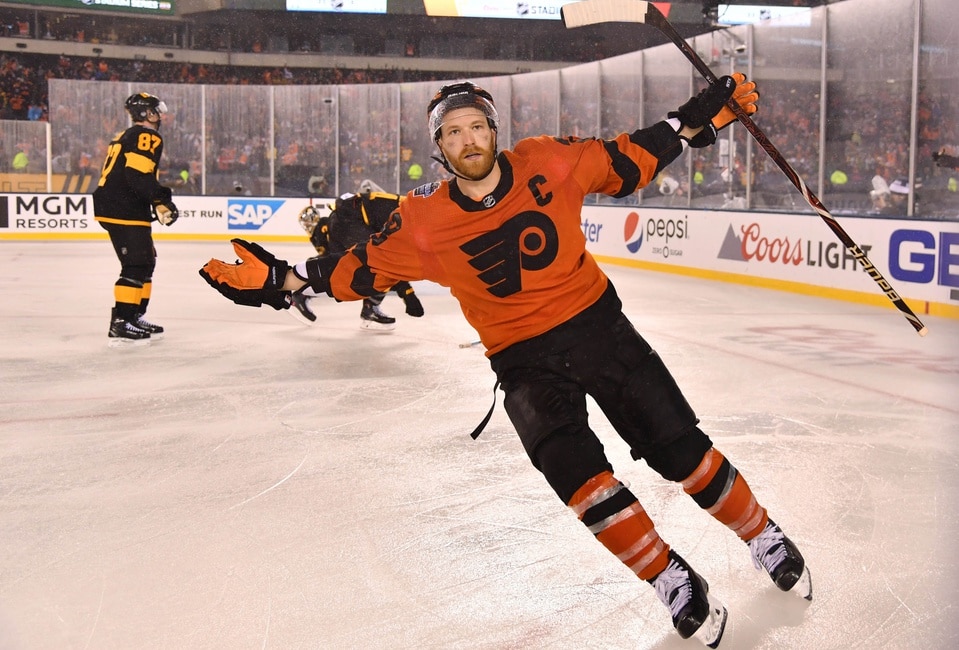 Nine years ago to count down the days until my 21st birthday, I posted a picture of athletes wearing the cooresponding number of day left to Facebook. While I did not have an Instagram account back in 2011, I have one now so I'll be revisiting this idea in conjuncture with Top 30 Sports Moments. FOLLOW MY INSTAGRAM SO YOU DON'T MISS IT
Are you surprised? He was #28 nine years before he became Captain Claude. Giroux has been a staple of the Flyers for over a decade. While the most decent years have been debatably some of the lower years since they haven't won a playoff series since 2012, Giroux has constantly been one of the brightest lights for the team. The hit on Crosby in the 2012 playoff series, leading team out the terrible start I mentioned with Emery, and 100 points in 2018, G has to be the represtative for 28 days until I turn 30.
Follow @geordo9